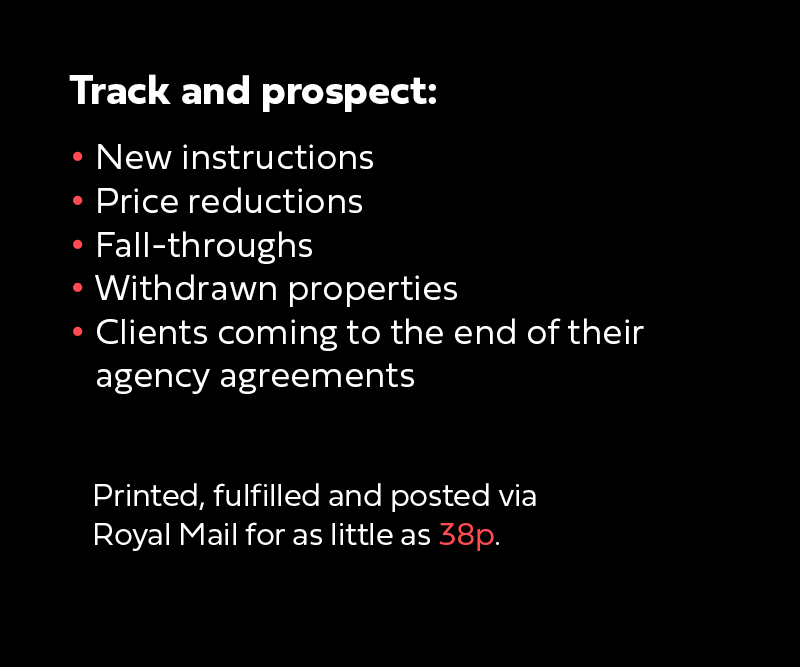 More than 50% of all vendors sell with the second agent they work with.
Being able to accurate track and consistently contact these motivated people is crucial to exploding your market share.
Learn the 5 best questions to ask your competitors' vendors.
What is Homesearch?
A simple, data driven, complete estate agency platform ✅

Data on every home in your patch (including the addresses of what's currently for sale and for rent) ✅

Online lead generation tools ✅

The ability to filter, search and prospect for any home in the country ✅
Who is Homesearch for?
Agents who want a consistent stream of qualified enquiries.

Agents who want consistent recommendations and referral opportunities.

Agents who want to be market leaders and the local property authority.

Agents who want to spend a little time to save a lot.